Guardians of the Galaxy: Vol. 2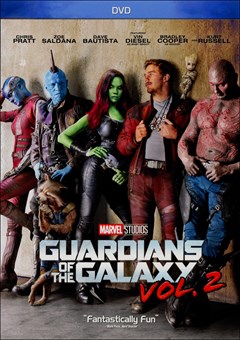 Star-Lord, Gamora, Drax, Rocket Raccoon, and Baby Groot all return for a crazy-fun sci-fi epic. After saving the galaxy from Ronan, the Guardians of the Galaxy take on various missions throughout space to keep the peace. While escaping retaliation for a botched job, the team crash-lands on another planet. A mysterious stranger appears and offers to explain Star-Lord's parentage, if he's willing to visit the stranger's home planet. While visiting the unusual planet, the gang encounters a new threat that could destroy the galaxy. It all leads to a climax where Star-Lord must choose between his biological family and his superhero family. Guardians of the Galaxy: Vol. 2 has it all - awesome action, an amazing cast, snarky humor, and a stellar classic-rock soundtrack.
No reviews yet. Be the first to review.
Review
Details
GF Rating
8.3
&nbsp out of 10 (12 Ratings)
Publisher
Walt Disney Home Video
Rating
Language, Brief Suggestive Content, Sequences of Sci-Fi Action and Violence
Specifications
Subtitles
French, Spanish, English SDH