King Arthur: Legend of the Sword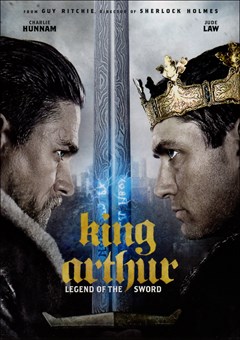 Director Guy Ritchie breathes new life into the age-old story of King Arthur in this fast-paced action movie. If you've ever wanted to see Arthurian fantasy at the breakneck pace Ritchie created in Lock, Stock and Two Smoking Barrels, this is your movie. Arthur is a working-class bloke, traumatized by his father's murder at the hands of his evil uncle, King Vortigern. When destiny calls in the form of the legendary sword Excalibur, Arthur rises from the gutters and sets out to reclaim his royal birthright. On his path to ruling Britain, Arthur meets up with quirky sidekicks and fights terrifying beasts - but he still needs to confront his uncle. Legend of the Sword is full of wisecracking knights, whip-fast action, and over-the-top schemes. It's straight fun from start to finish!
No reviews yet. Be the first to review.
Review
Details
GF Rating
7.3
&nbsp out of 10 (6 Ratings)
Publisher
Warner Home Video
Rating
Brief Strong Language, Some Suggestive Content, Sequences of Violence and Action