What is Game Streaming?
An easy and instant way to play console games on the connected devices you love.
GameFly Streaming brings immersive gaming experiences right into your living room and is as convenient and easy to use as many of the popular video streaming services you may already enjoy today, such as Netflix or Hulu. With a GameFly Streaming subscription you get instant access to a growing catalog of console-quality video games to play, giving you more entertainment choices than ever when the moment comes up.

We support a growing list of Smart TV and streaming media players like the Amazon FireTV - no expensive game console required. All you need to start playing is a compatible game controller and a broadband internet connection.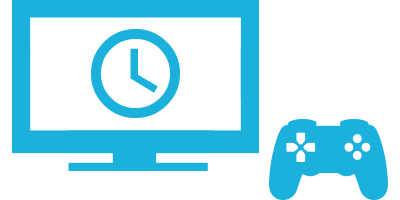 Free Game Trials
Not sure if game streaming is right for you? If you own one of our enabled devices, just download the free app, plug in a compatible game controller and try any game for free.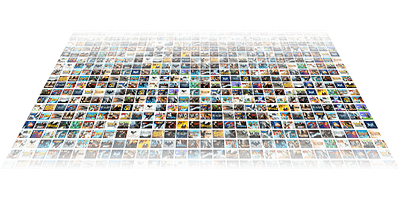 Endless Discovery
A constantly growing catalog of great games covering every genre imaginable.
From intense action to family-friendly titles, we've got everyone in your household covered! Fresh games are added each month to discover and play.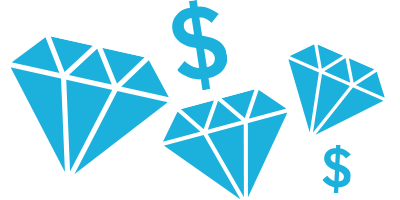 Great Value
A great value at less than $10/month.
For less than $10 a month, subscribe and get unlimited access to a constantly growing catalog of console quality games to play instantly, without the added expense of having to buy an expensive game console and individual games all of which can add up to hundreds of dollars. You can also now choose to rent some games individually.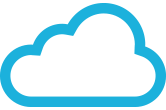 Cloud Game Saves
Never lose your game progress
With your subscription to GameFly Streaming you will enjoy automatic cloud game saves. Your game progress is saved in the cloud, letting you pick up right where you left off.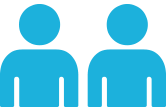 Couch Multiplayer
Play solo, play competitive, play cooperatively
All games can be played solo and many games also support couch multiplayer where you can play off against or help others in the same room with a second game controller.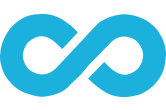 Unlimited Monthly Access
We offer a choice of catalogs to suit your gaming needs.
We offer a gamer subscription pack and a family subscription pack to choose from, depending on the types of games you or your family are interested in. Start your subscription for less than $10 / month for each pack.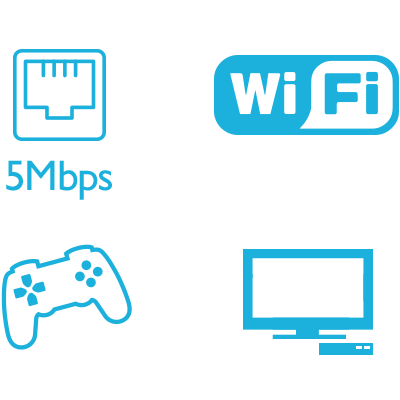 What Do I Need to Get Started?
You will need an enabled streaming device, a compatible game controller, and a broadband internet connection.
GameFly Streaming requires a minimum stable bandwidth of 5Mbps, and we recommend 10Mbps or higher for optimal experience.

GameFly Streaming supports both Wi-Fi and hard-wired (Ethernet) connections, please check your device for connectivity options. We highly recommend a hard-wired connection for optimal experience. If using Wi-Fi, we recommend a 5Ghz router. Subscribing to GameFly Streaming is easy. The free app can be found on your compatible GameFly Streaming device. If the app does not already appear on your device menu pre-installed, simply do a search within the user interface of your device for GameFly Streaming, then download the free app, connect your controller, and follow the easy steps to either sample games for free or register to subscribe and get unlimited access to the catalog of your choice.

How Does Streaming Work?
We stream games to your TV and you can play using a supported game controller.
The games run on our servers and are streamed to your GameFly Streaming enabled Smart TV or streaming media player. Our low-latency proprietary streaming technology means you can discover and play games instantly with high video fidelity. It also means no running to the store to find that new game to play or waiting long periods of time for a game update.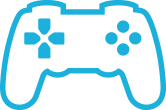 What Controllers Are Supported?
GameFly Streaming makes playing easy with support for a variety of popular controllers.
Which Regions & Devices Are Supported?
North America
• Samsung Smart TV
- USA, Canada, Mexico
South America
• Samsung Smart TV
- Brazil
Europe
• Samsung Smart TV
- Austria, Belgium, Denmark, Finland, France, Germany, Ireland, Italy, Luxembourg, Netherlands, Norway, Poland, Spain, Sweden, Switzerland, United Kingdom, Hungary, Russian Federation
• LG Smart TV
- Austria, Belgium, Denmark, France, Germany, Italy, Latvia, Luxembourg, Netherlands, Poland, Portugal, Spain, Sweden, United Kingdom
• Philips Smart TV
- Austria, Belgium, Denmark, France, Germany, Italy, Latvia, Luxembourg, Netherlands, Poland, Portugal, Spain, Sweden, United Kingdom
Asia
• Samsung Smart TV
- Israel